just doing some surfing and thought i'd post a pic. the one i posted at first i never put up. i was making a mirror decision and now it's just laziness and the fact that i kinda cracked the plexiglass on another one i tried.

but here is the one for my main bedroom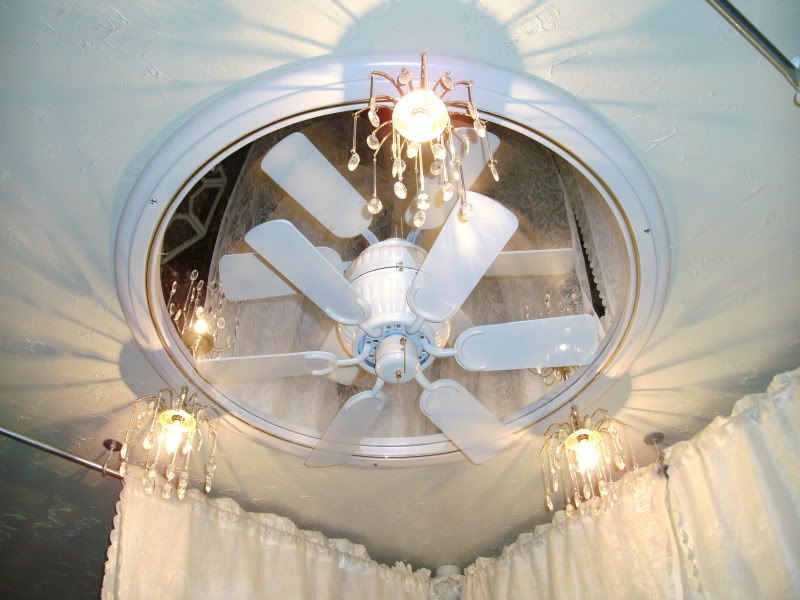 once i got the idea i kinda kept a look out for other rings i could try the same idea with. this one was a pretty good sized wall mirror, about 40" dia overall. the lights are from one of those floor lights that sits behind a couch and kinda hangs over it. i took some of the crystals off so it's not as full looking, but it also doesn't clatter even on the highest speed. a decent trade off. as mentioned, i kinda cracked the plexiglass a little, but i hid the worst of it at the spot where one of the lights are, so it's not too noticable. i hope i can do better with the black one.

i'm also working on one more. a kinda more modern/stainless steel looking one for my kitchen. i won't have a mirror on this one. just need to find a fan i like to work with it.