Last night, the wind was reported to be 60-90 mph. My newly built fence is loose as a result (half of the fence). When I built the fence, I use a "U" metal bracket and bolted on top of the retainer wall for the posts (poured concrete into the hole of the brick, etc).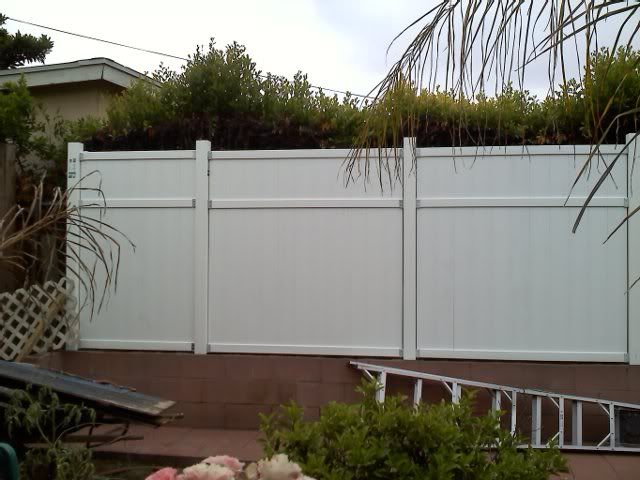 Anyways, I need to brace the fence stronger.
I am thinking of placing a terminal metal post 2 3/8" behind the fence for every other current post (not all the posts, every other)
Prior to the fence being built, I had shrubs that was like 10 feet high. Currently the back neighbor has a chainlink fence (see pic) and my fence is about 2.5 ft away.
I did measure the property line which is right on the retainer wall, but don't know why his chainlink fence was built at that current spot. If I place the terminal post on the other side of the fence, technically its on his land.
When I was building the fence, the neighbor did offer to allow me to brace my fence to his fence for support
Please advise.
Btw, my coworker, she lost half of her fence from the strong wind.
TIA,
tntrac