It's a cloth style belt so it can slip, a regular rubber belt won't work...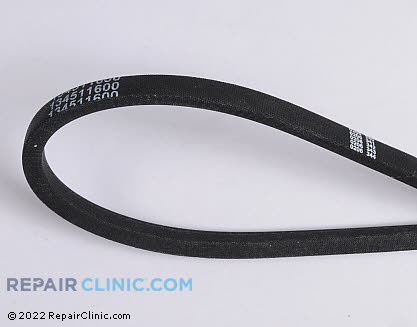 V-Belt, washer drive Manufacturer Number 134511600
Belt slips so the water can drain out, as the water gets lower the belt will tighten and the spin will get faster. The tension on the spring and idler pulley are important, too much tension and the spin can try to occur too quickly and throw water over the top of the tubs/tanks.
jeff.