I have a problem that there is big tree infront of the house and in the drive way. There seems to be some ashfault underneath there and some gravel. So i want to build a small tent or port to keep the tree sap off my car and even the snow in the winter time. The tree already does a good job of keeping the snow off.
Problem is the roots and ashfault to try and auger there would be a big problem.
I was going to use 4x4's post about 10'x8', 80sqfeet, then connect them at the base near the ground with 2x8's, one both sides and the back, leaving the front to drive the car in. The top as well framed and with roof of composite roofing. The 4x4's posts would just sit on the ground and i could put some bricks around them. That way if i want to move the structure later i could. I can connect it all with brackets and lots of screws. I wonder should i use lag bolts?
Do you think this would stand up okay to snow, or any long term use? Probably too wobbly?
What do you think, composite of plastic corrugated sheets for roofing? Plastic is stronger for snow i think?
I think i could ground two of the post on the left side past the side of the driveway but then could not move it in the future. Also one post could be attached to the tree trunk.
I guess it wouldn't fall down right away...sort of floating car port. Maybe the post ground posts would be a good idea. I guess i could use the concrete base they sell for fencing jobs from homedepot, they look a bit like this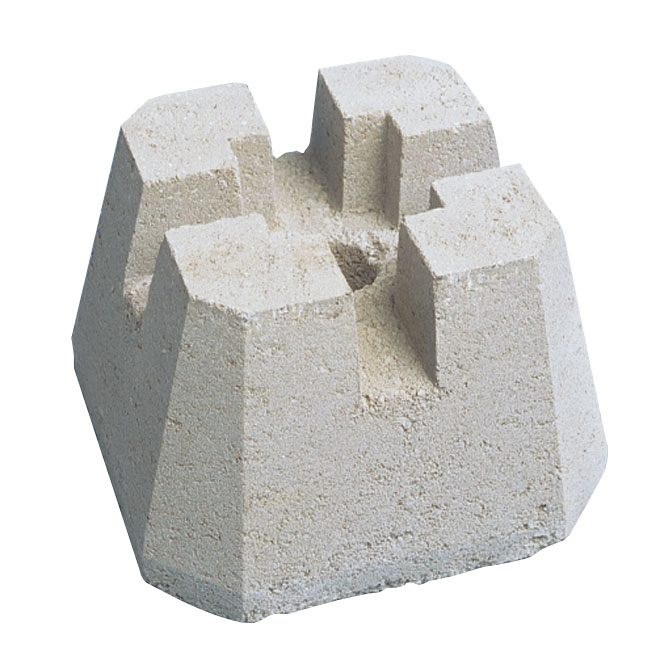 I contacted the city and they said no permit is need for under 108sq feet structures, but i don't see anyone with a car port like this, right at the end of the driveway about 3' from the property line, i hope it is not a problem. The good part is that there will be very little snow to shovel.
The other alternative was something like,
But i take it this has little hope of with standing snow? it's made by an auto supply company.