Hi all,
I've been looking for a site like this for a while...glad I found it!
I like old stuff. Fittingly, I live on the family homestead, which my grandparents bought back in the 30s. I love the personal history here, but the house, original barn, small garage, and sheds all need some kind of work, from serious to more minor.
I am not naturally skilled in carpentry, and I struggle with math and geometry so it is hard for me to "visualize" how things should be made for purposes of strength or precise fitment.
I have become more adept at the basics, though, especially after working for seventeen days with a crew of two Vermont barn builders to build my new barn this past summer. Here is a pic: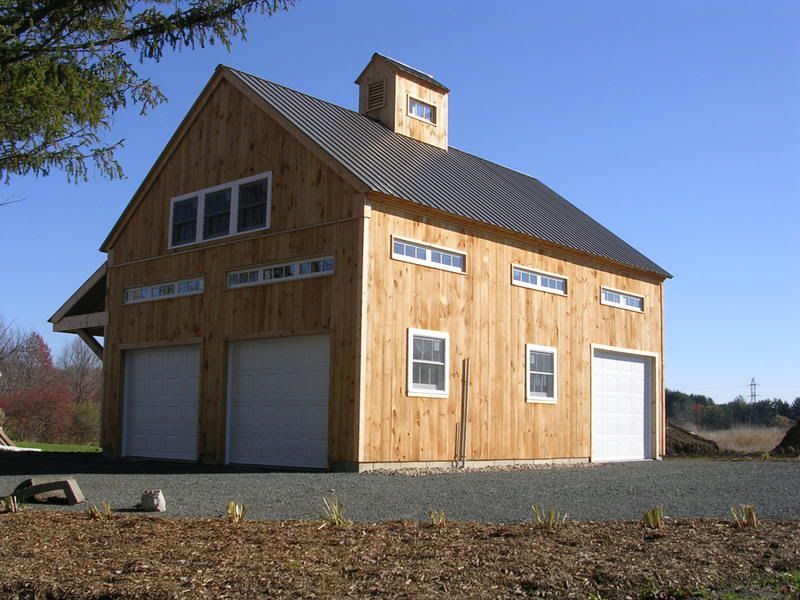 It's the nicest structure on my entire property lol!
Shortly, I am going to post a question about my next project, which is to try and save a struggling little 2 (maybe 1.5) car garage.
I look forward to being active here.