Hello,
I'm in the process of moving a closet around to accommodate a new bathroom. Before I begin I have a few Q's. My house is on a concrete slab with the hot water heating running in the slab. Since I need to move some interior walls I will need to be careful on how I support these new walls into the concrete slab. I need to understand a little bit more on how to support these new walls. Below is my quick drawing of the current layout and the new layout.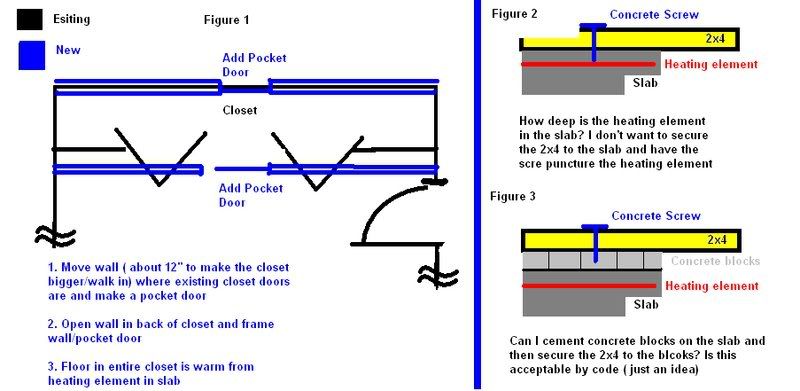 My question's are:
1. How deep are the hot water pipes in the slab. I'm concerned that the screw to support the new wall in the slab will hit the heating element. What's the best way to go about this
2. See drawing and hopefully this will explain more than I can type.
3. Comments welcome