I have recently purchased 54 wooded acres. I have pushed in a driveway and cleared an area for tractor shed, shop, and future home. The shed is up, the shop (Pole building with concrete floor) is up, and I plan to finish out the inside of the shop myself - to learn how to do as much of the house building as I can myself. I figure I can learn from mistakes in the shop cheaper than mistakes in the house. The shop is for woodworking and storage - and it is BIG - 40x70 with 14 ft ceiling (exposed trusses at this time) I have worked as electrician's helper and remodeling helper, so I have the basic experience with power and framing. Will need help with the finer points.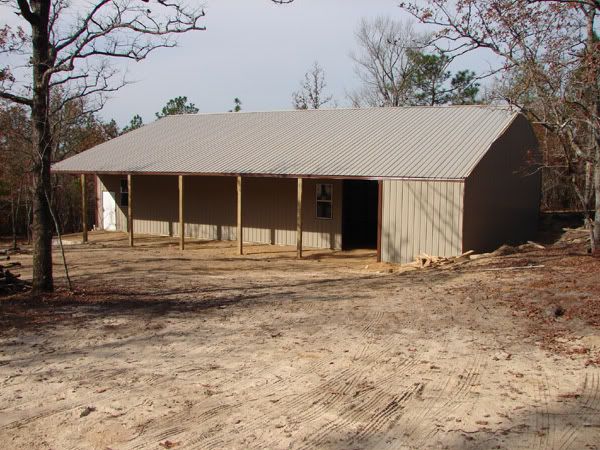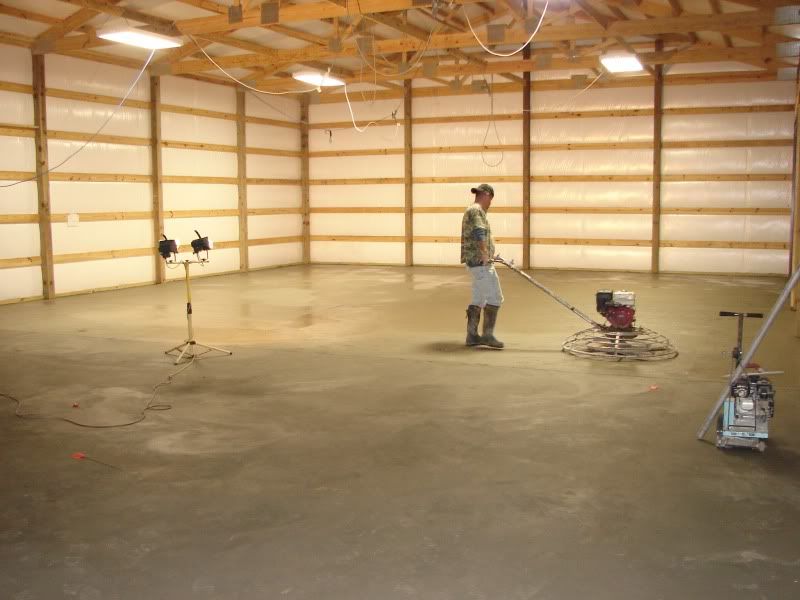 As I work thru finishing the shop, I plan to post questions and get suggestions on the best way to proceed (posted one question about glueing sole plate already).
Upcoming activities for the shop
Clean up concrete floor
Build bathroom (plumbed already - in concrete)
Build finishing room
General electrical wiring (200A panel)
Any suggestions, warnings, etc are welcome.