Ok - an update, some clarification and a picture should help...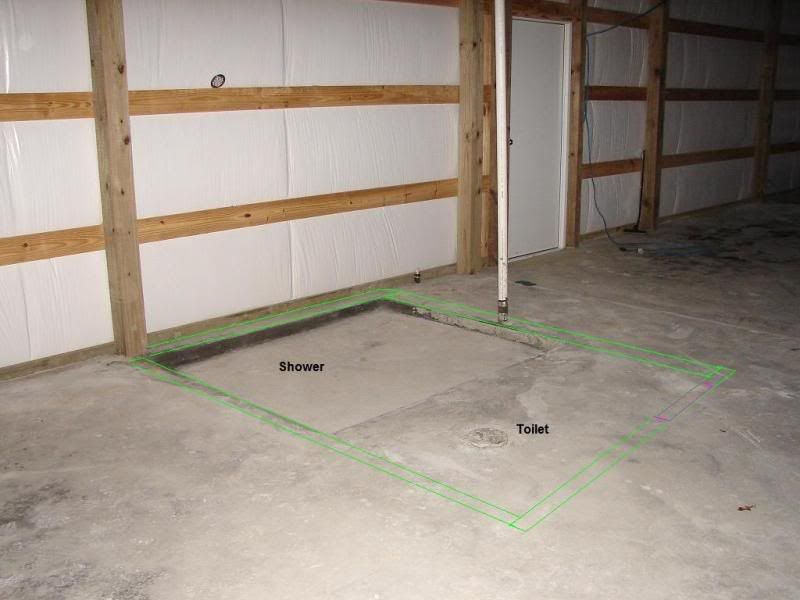 Originally, I was thinking of 4 independent walls to build, stand up, and tie together in the corners. Was not sure how to put the corners together. You can see the green walls and a purple door outline.
Now, I think I will build a 2x4 wall between the 6x6 posts on the back side of the shop. I need to install 200 amp service beside the door anyway. The bathroom wall with the vent pipe will probably need to be 2x6, but the other walls can be 2x4? The 2x6 wall can butt into the (new) back wall of the shop, and the wall opposite the 2x6 wall can butt up to the 6x6 post. Then, I just need to determine how to place the wall with the door and tie in the corners.
Clear as mud?