and the one i originally asked about. put it up this past weekend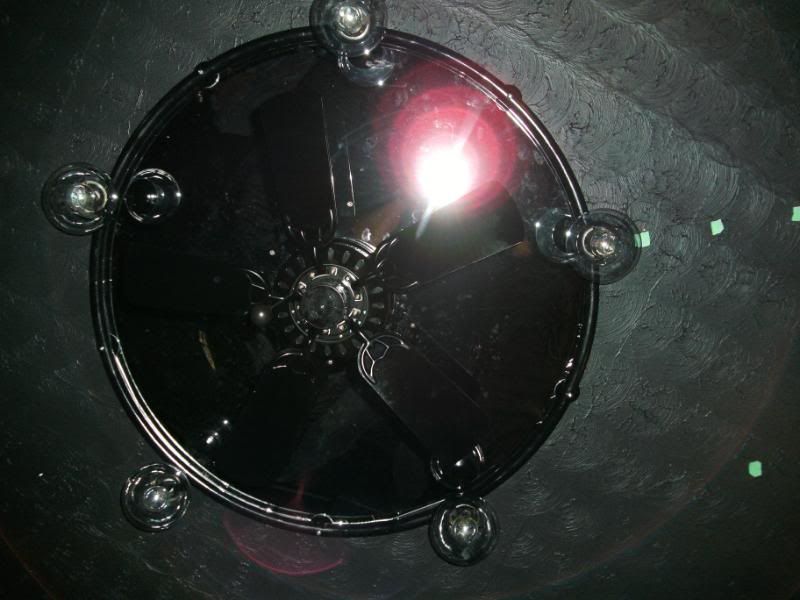 two pics 'cause it's a little hard to make out
i work nights and this room kind of came from that. it's my second bedroom but i sleep in here as much as in my main bedroom (actually all the time right now 'cause i'm working a bit on the main bedroom, plus i need to get a new mattress).
i don't think i ever explained the "why". i have the regular 8' ceilings and this keeps the light and fan from hanging as low from the ceiling. the actual difference bettween these and a normal hugger fan is pretty minimal (the chandalier-ish one is really about the same), but once i thought of it i wanted to try it anyway.
so one more for the kitchen, once i find a fan i like to work with it, and i think i'll be done playing with this idea.