I bought my house 2 years ago with a built in fireplace. Its still operational and i would like to keep it that way as a future selling feature but the rocks and the mantel belong in a log cabin in the mountains not in a suburb outside of a military town. I want to mount my tv on top of the fireplace to get a little bit more space for furniture in the living room but to do so i need to get a bigger mantle so i have a spot for my dvr box and blu ray player (i'm not a big fan stringing wires all over my living room).
So i need to know what is most likely behind this rock? Did they put the rock and mortar on the drywall directly or should i expect some other type of surface? Where can i find a larger mantel for a more contemporary look? What would be the best look for the rock step in the front? How is the mantel attached to the wall? Im assuming its recessed into the dry wall and screwed into the studs?
What i have: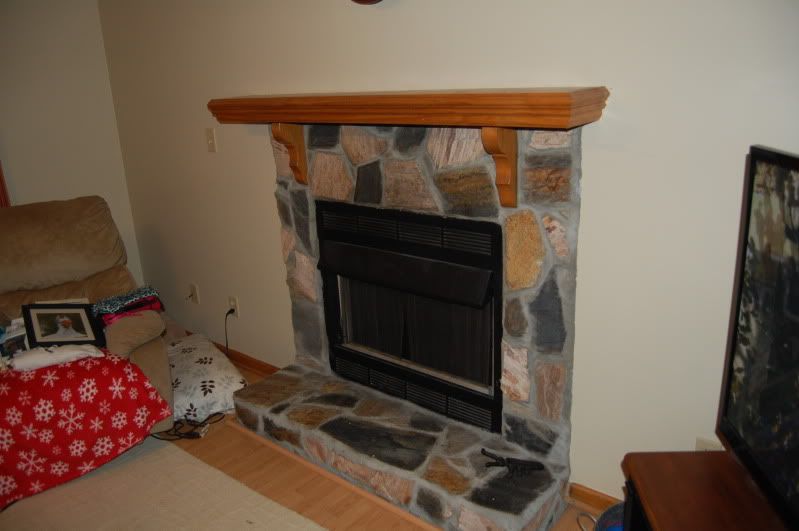 Where my studs are: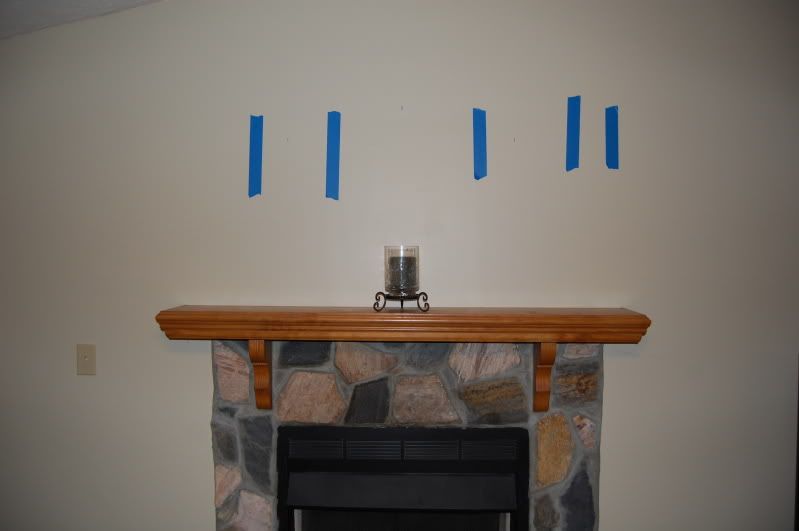 What im looking for: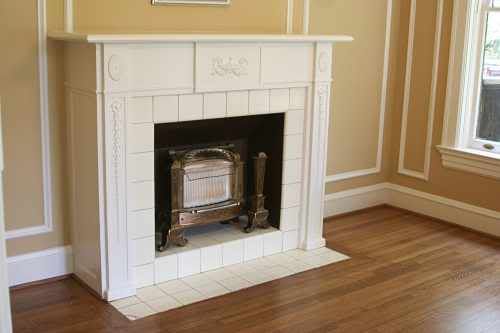 So ideas?