What can be done with the front of this little home? I'm looking at it to renovate & live in, but this porch (like the vinyl siding) is just horrible and must go. But that would leave an exceedingly boring home to look at from the street.
As part of renovation the roof is being replaced, so if I *were* to do something it would need to be done then. I'm not envisioning adding a whole new room - actually I'd like to keep costs relatively low (under 2k would be great).
Could an overhang be installed with pillars? Or should the existing decking be widened a bit so there is more room for an outdoor table & chairs?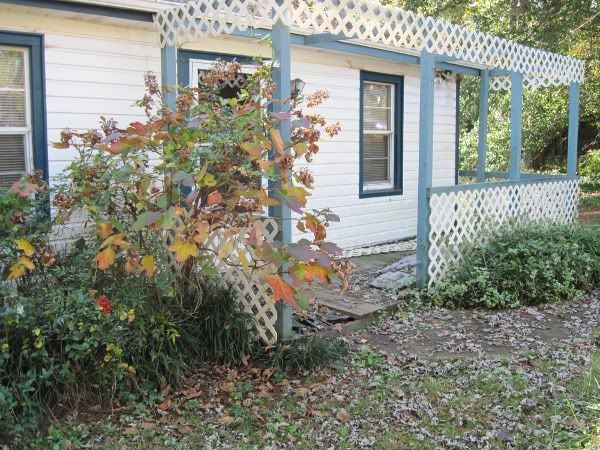 The living room is behind both front windows.
The house sits about 50' off the road.
help?