I recently rigged up a vertical lathe for use with PVC and CPVC.
One thing that is very misleading is the rubber band. It is only there to keep the drill at an exact angle and if it were to fail (which would be very very unlikely), then the drill would stay in its place due to its own wight keeping it in the mount. I don't think that you can tell from the video/pictures, but the rubber band is VERY strong.
Let me know what you think. Thanks for watching.
Some Additional Information and Pictures: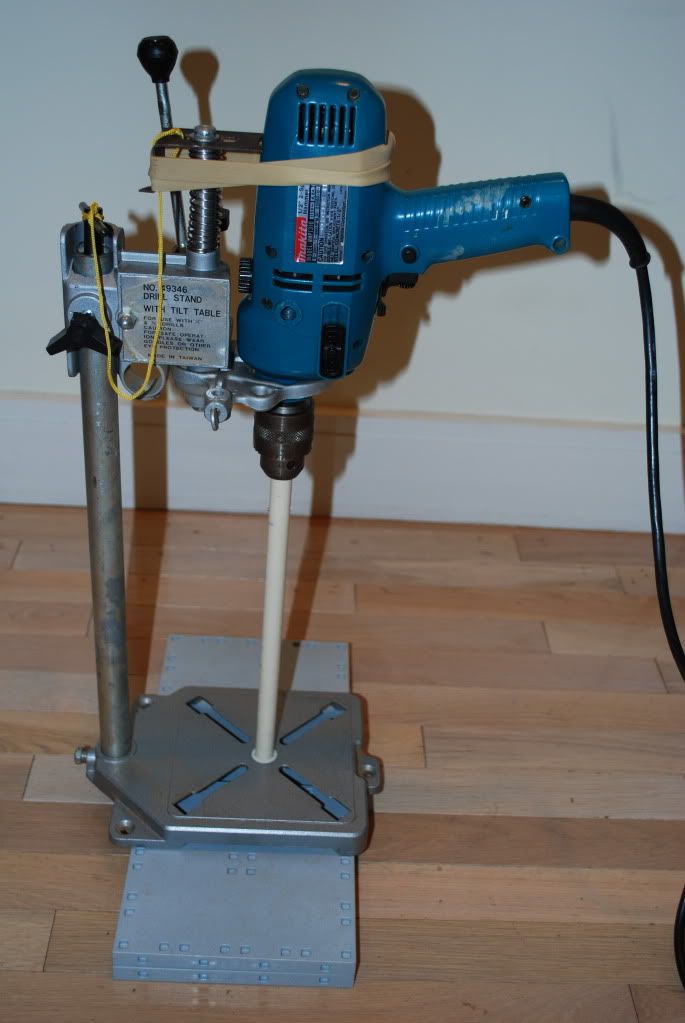 Here are some pictures of how I got the CPVC to lock into the chuck:
I had to do this because the chuck could not fit the CPVC because it had too large of an outer diameter. The blue (or purple) pen body is filled with hot glue and has a hole drilled through both sides which lines up with an identical set of holes in a piece of tubing that has a larger outer diameter than the pen body and therefore allows the pen body to fit inside with a tight squeeze. A metal pin is then hammered through the holes to ensure that the reducers do not fall out. As I just said, it's basically just a system of reducers to make it possible for the CPVC to be "anchored" in.